***
ALMOST TWENTY THOUSAND PAGES OF OBAMACARE REGULATIONS ... SO FAR
The law itself was 2,700 pages long. These are just the regulations written so far.
"We Have to Pass the Bill to Find Out What's in It." - Nancy Pelosi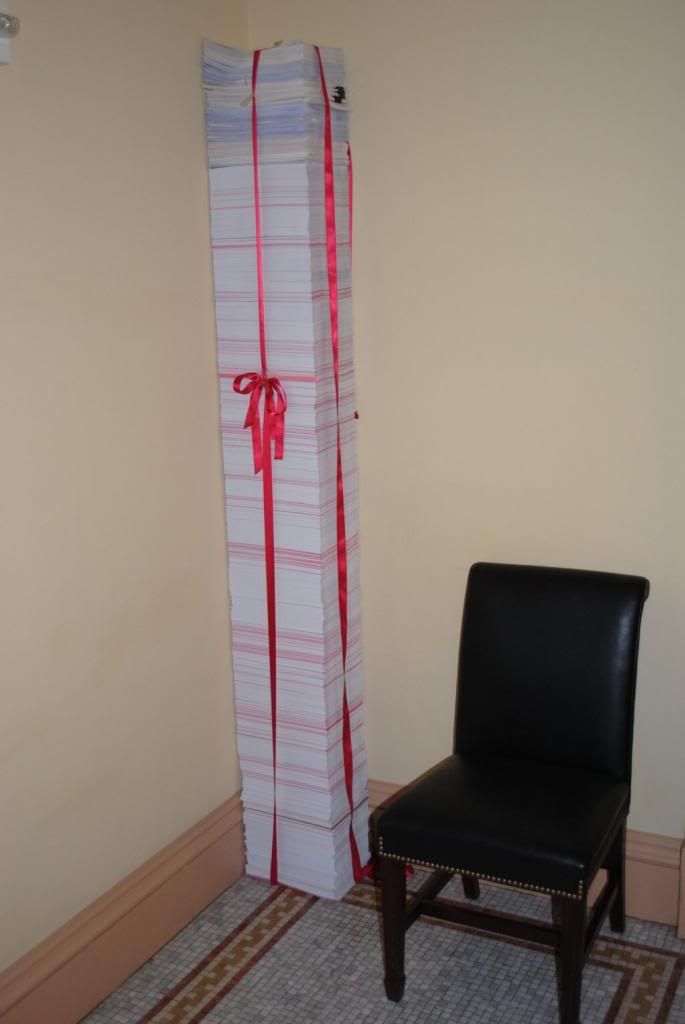 Photo credit: Sen. Mitch McConnel
What did we find out?
ObamaCare would cost less than $900 billion? NOPE - the cost has tripled.
That ObamaCare would "reduce the deficit"? Oh, come now.
ObamaCare would help pay down the National debt? ObamaCare will ADD about $6.2 trillion according to the Congressional Budget Office (CBO) in their "latest" estimate.
That your health insurance premiums would go down? NOPE - rates are skyrocketing.
That it guaranteed you'd be able to keep your own insurance if you choose? NOPE - you HAVE to buy government-approved policies and more and more employers or either dropping coverage and paying a "fine" or limiting hours to avoid offering it.
Everyone would be covered? NOPE.
ObamaCare would not pay for contraceptives and abortions? Oh, you believed that?
ObamaCare wouldn't cover illegal aliens? Oh, come now.
You can keep your doctor? Doctors are running away from this disaster in record numbers and states are already planning on having non-doctors (nurses and physicians assistance) "act" as doctors to handle the long lines.
It's "free"? *chuckles*
Pre-existing conditions no problem? *LOL*
No rationing? *ROFLOL*
Medicare would be strengthened? *ROFLOLSAY*
And wait until all the taxes kick in - like the tax on the sale of your home should you sell it in the future and the taxes on "medical devices".
Shall I go on?
Wow! Almost 20,000 pages of rules and regulations! Ever get the feeling you can hardly move these days without breaking a federal law? And don't even
think
about opening up a hot dog stand! Any wonder that the economy is shrinking under Obama?
This is what happens when politicians, bureaucrats, liberals, lobbysits and special interests take over 1/6 of the economy.
And the funny thing is this could have all been stopped.
Have fun and ... stay healthy! By any means necessary!
Current Mood:

amused