***
GOOD THINGS AND BAD OFTEN COME IN THREES
The first week of November is always bittersweet for me because the birthdays of three people dear to me, not all still here, fall on the 4th and 5th, including the illusive and elusive
xinexine72
, my good friend Christine who is from the Windy City.
I was thinking of her the other day when I baked my pumpkin pie because I know she loves pie in all forms and so I came up with something special for her on her birthday Sunday.
22/7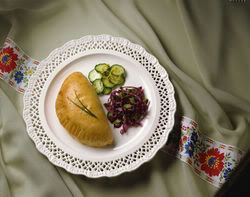 Last year I wrote the secret story of how we met, much like I did my mutual friend Marlene, so if anyone wants to take a peek and relive those memorable moments, you only need to go here:
http://metaphorsbwithu.livejournal.com/72553.html#cutid1
I still haven't forgotten.
So have a great birthday, Christine! May you have oodles of noodles, sweet snacks, and stacks of happiness and love and all things good on this your special day!
Now ... say goodnight, Christine! ;-)
***
Lady sing the blues so well
As if she mean it
As if it's hell down here
In the smoke-filled world
Where the jokes are cold
They don't laugh at jokes
They laugh at tragedies
***
Current Mood:

tired

Current Music:

Lady - Regina Spektor
Tags:
Latest Month
August 2014
S
M
T
W
T
F
S
1
2
3
4
5
6
7
8
9
10
11
12
13
14
15
16
17
18
19
20
21
22
23
24
25
26
27
28
29
30
31