***
SIT DOWN AND HAVE A SLICE - THEN WE'LL WATCH THE MOVIE YOU 'STARRED' IN!
Anyone getting curious about that movie quote quiz yet?
I hate to keep people in suspense, although I know some people (like my friends
tniassaint
,
bat_guy_01
, and others who work or go to school and don't always have the time to check my posts) can't always keep up ...
Soooo ... I'll post the answers to the ones who've responded so far but keep them private so only they'll know the answers in case the other still want to play along.
I'll do that in a post coming up but, for now, take a break and have some of this pepperoni pizza I made, just for us guys:
Ed's Homemade Pepperoni Pizza
with Onions and Red and Green Peppers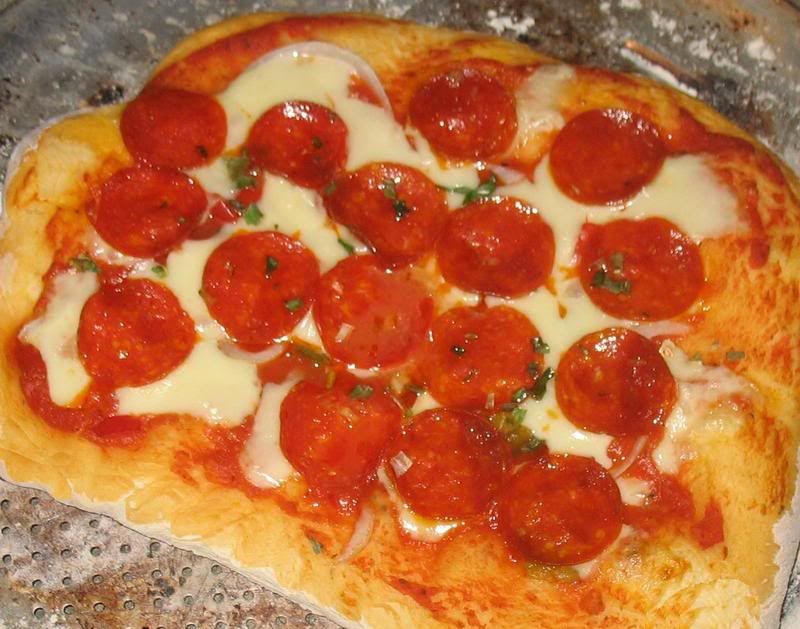 Do you want root beer or something hot with that? Maybe something sweet afterwards, like a pecan praline or chocolate pie? But do save some room for popcorn. ;-)
Okay, coming up ... the results for
Eileen, Christine, and Marlene
. *lol* Hey, notice something about those names? ;-)
Drum roll please!
***
Me: Who can take tomorrow
Dip it in a dream
Separate the sorrow
And collect up all the cream?

The candyman

You: The candyman can

Me: The candyman can cause he mixes it with love
And makes the world taste good

***
Current Music:

The Candyman - Sammy Davis, Jr.
Tags:
Latest Month
August 2014
S
M
T
W
T
F
S
1
2
3
4
5
6
7
8
9
10
11
12
13
14
15
16
17
18
19
20
21
22
23
24
25
26
27
28
29
30
31