***
MY FRIEND KATHARINE
miss_kat_1968 IS USUALLY ON THE GO AND ALWAYS HAS HER HANDS FULL
Yep, my friend Kat is a ball of fire sometimes and has been so busy lately. That's good but I'm selfish and I've missed her. Well, the last few weeks, I've been busy too, but I still managed to bake her a cake for her birthday:
Happy Birthday Katharine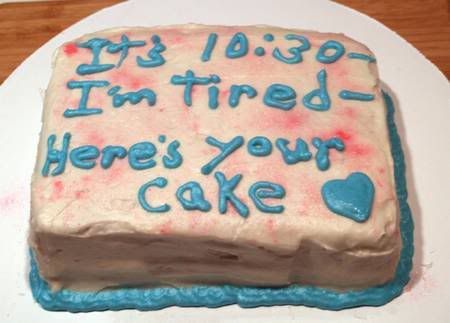 As you can see Kat, I didn't have time to make as fancy a one as I usually do, but I know you won't mind. That's what being true friends is all about. It is yummy though, and I know you'll enjoy it.
Real friends stay true. True friends stay real. ;-)
So here's to you and your very special day. I hope it's filled with laughter, smiles, hugs, dancing and song. Is Mr. Ed gonna cook? Have fun and then make everyone else do the dishes.
***
Well.......
You make me wanna shout
Look my hands jumpin'
Look my heart's thumpin'
Throw my head back
Come on now.
hiiiiiiiiiiiiiiiiiiiiiiiiiiiih
Don't forget to say you will
Don't forget to shout
yeah yeah yeah yeah yeah

You make me wanna shout
Current Music:

Shout - Lulu
Tags:
Latest Month
August 2014
S
M
T
W
T
F
S
1
2
3
4
5
6
7
8
9
10
11
12
13
14
15
16
17
18
19
20
21
22
23
24
25
26
27
28
29
30
31