***
ONE PRESIDENTIAL CANDIDATE HAS HITCHED HIS WAGON TO THE LIKES OF BILL AYERS
AND SHARED MANY OF HIS LEFTIST DREAMS AND AGENDAS


Guilty as Hell, Free as a Bird ... and STILL a Marxist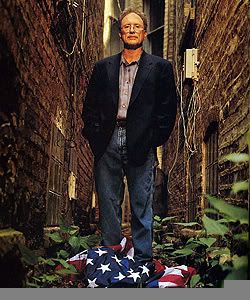 Don't Buy That "I was eight years old ..." tripe -
Barack Obama and this man come from the same leftist ideology,
and have handed out millions of dollars to liberal/leftist groups in Chicago.
Why do you think the media have told you virtually NOTHING about this guy?
That is not saying that Obama supports terrorism, so don't throw that back to me. The fact is that they have similar agendas and any examination of Obama's history, or his speeches, will show that.
Obama LIED about having little more than a casual relationship with this man, as he has with every other questionable person he's used to get to the top, and the media are letting him get away with it by refusing to even discuss what Ayers and Obama have really stood for.
If you want to support someone whose almost entire life and record has been scrubbed and no one is curious as to why, go with it. I know how hard it is to hear the truth about someone you're so infatuated with. Your honeymoon will be a short one, I'm sure.
As for me, I'm hitching my wagon to a star, like the girl and guy next door, like everyday Joes and Janes, like what this soldier represents in this video, all people who see beyond the image, rhetotic, false promises and outright lies, who know what is at stake in this world, and what those who hate America and our way of life, or who simply don't know any better, threaten to do to all of us.
http://www.youtube.com/watch?v=TG4fe9GlWS8
I think that says it all.
In a few days we'll see how many people want to steer the rest of us toward the left.
Current Mood:

chipper