Before television took over as our main source of entertainment, dealing a terrible blow to the movie industry, and a death blow to the dance hall, goin' dancin' was a favorite way to pass a good time where I came from. I said death blow? Well, not quiet. A few still survive, kinda.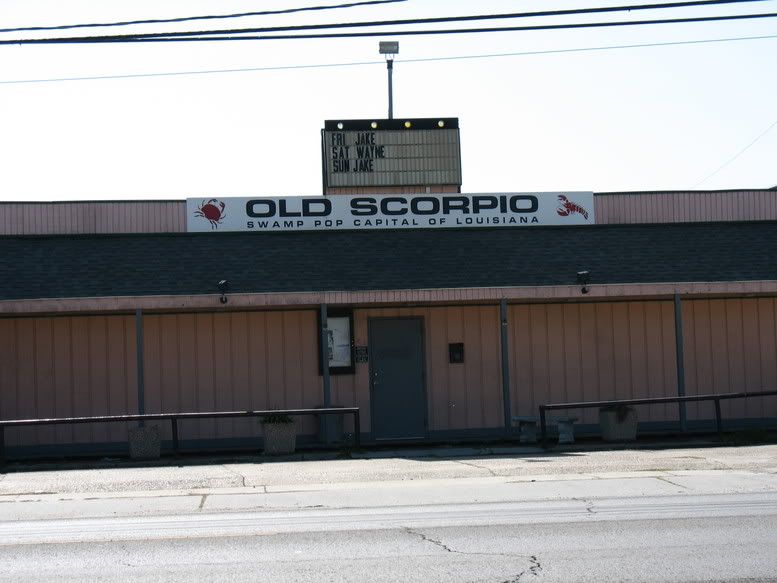 The crowd there is decidedly older now, but no less determined to have fun, and you see some amazing dancers, with movements honed from decades of practice and moving as one with a long-time partner.
On the sign at the top, you'll see the name "Jake," a kid who lived on the corner from me two houses down. His mother was from Guatemala and taught him to play the guitar. That's what life was like when I was coming up. He's been playing music here for ... I ain't saying. Mostly oldies, though they were barely oldies when he began. How I wished I could sing and dance and play the guitar! All I could do was make pictures out of words and make the girls cry. Then they'd eventually return the favor and make me cry ... with fluency!
No, I wasn't much of a dancer myself, kind of awkward and shy, but many a pretty girl made me look good when I was going through
my
cute stage (I really was kind of cute). Of course, going dancing was the thing to do to meet girls and, I must admit, a great way to watch them move, smell their hair, hear them breathe close up, and dream of the possibilities.
Anybody, wanna dance? I'll be happy to give it another try. (Ladies, choice, of course) *lol*
Current Mood:

relaxed

Current Music:

There Goes My Baby---The Drifters
Tags:
Latest Month
August 2014
S
M
T
W
T
F
S
1
2
3
4
5
6
7
8
9
10
11
12
13
14
15
16
17
18
19
20
21
22
23
24
25
26
27
28
29
30
31