***
IF YOU KNEW SUSHI LIKE I KNOW SUSHI ...
Oh, oh, oh what a girl!
What's better than chocolate and
sushi
?
A
japanesedream
with nothing else but a little time to share. :-)
Happy Birthday, Marlene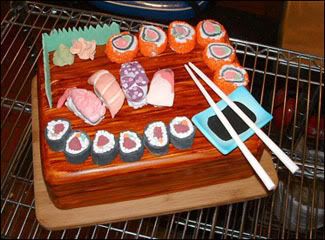 May your joys be long and everlasting, may your annoyances predictable and easy to bear, dear sweet friend!
***
Well I was stranded in the jungle
Trying to take in all the heat they was giving
The night is dark but the sidewalk's bright
And lined with the light of the living
From a tenement window a transistor blasts
Turn around the corner things got real quiet real fast
I walked into a Tenth Avenue freeze-out
Tenth Avenue freeze-out
***
Current Mood:

happy

Current Music:

Tenth Avenue Freeze Out - Bruce Springsteen
Latest Month
August 2014
S
M
T
W
T
F
S
1
2
3
4
5
6
7
8
9
10
11
12
13
14
15
16
17
18
19
20
21
22
23
24
25
26
27
28
29
30
31