***
THERE'S GONNA BE A HUGE SUPERBOWL PARTY AND PARADE IN THE BIG EASY THIS AFTERNOON!
It's getting colder, it's overcast and we may get rain, and I'm running a fever, but I'll do my best to be there.
Oh, Lord, I want to be in that number ... who knows when we'll be there again ... and whether we'll be here to enjoy it?
A Fistful of Hollers! WHO DAT!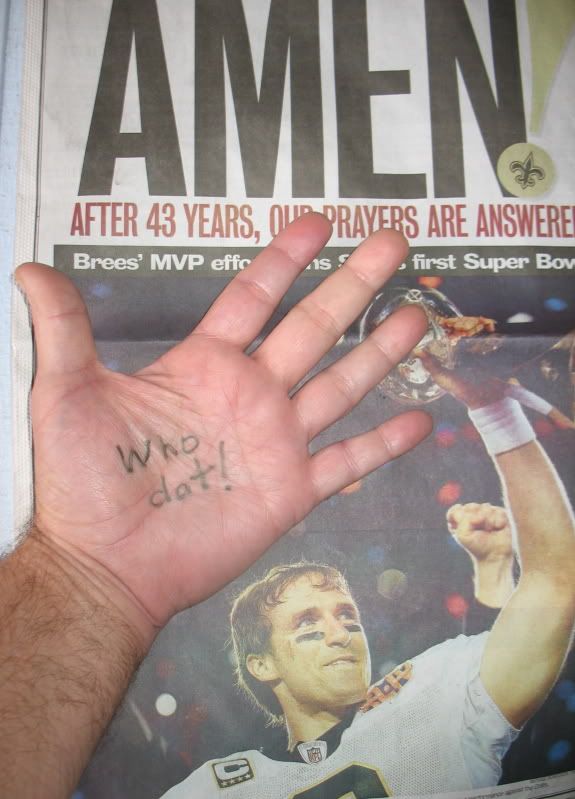 Heading to Downtown New Orleans now for the Saints' and the Who Dat Nation's parade and party extraordinaire! Hope to have pics up later.
And Mardi Gras is next week! New Orleans may never stop partying! :-D
And we don't need teleprompters to say what's on our mind! :-)
Current Mood:

hyper
Latest Month
August 2014
S
M
T
W
T
F
S
1
2
3
4
5
6
7
8
9
10
11
12
13
14
15
16
17
18
19
20
21
22
23
24
25
26
27
28
29
30
31