***
RAISE MY TAXES ... RAISE MY TAXES ... RAISE MY TAXES!
Let me translate. They mean "your taxes" and mine.
You see, public employees depend on OUR taxes for their salaries, benefits, pensions, etc.
Do you know many people who work for the government in one form or another? Ask them about their concerns, and about how they are funded, and about what they think of the private sector?
Union Members Cry "Feed Me!"
Don't these guys remind you of "Audrey" in
The Little Shop of Horrors
?
Feed Me! Feed me! Feed Me!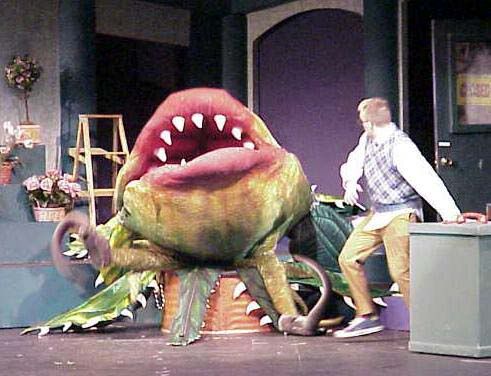 Where's the money? Where's the cash?" (video coming soon, I hope)
Yep, pretty much just like Audrey, know what I mean? Sucking the life blood out of anyone within their reach.
Life is tough, huh?
I wonder why these people need to be subsidized? I mean, don't most of us actually have to produce something to pay for our daily bread?
Grab your pitchforks! "Back! Back!"
Oh, and I wonder if they picked up after themselves? You know, like those nasty old Tea Party "extremists"? ;-)
Current Mood:

annoyed
Latest Month
August 2014
S
M
T
W
T
F
S
1
2
3
4
5
6
7
8
9
10
11
12
13
14
15
16
17
18
19
20
21
22
23
24
25
26
27
28
29
30
31