***
It was hard getting started today as I had a terrible night again and only slept in bits and pieces until after 4 a.m. I finally did get moving on my roof and managed to use up just about all of the lumber I salvaged after Katrina and the 2 X 6's I had left over from the work I did rebuilding the rafters, studs, and upper and lower plates in my utility room.
I will probably get three 12 foot 2 X 6's tomorrow to finish off the inside of the South side of the roof I worked on today. This is how it looked Saturday evening:
LOOKING MORE LIKE A PEAKED ROOF NOW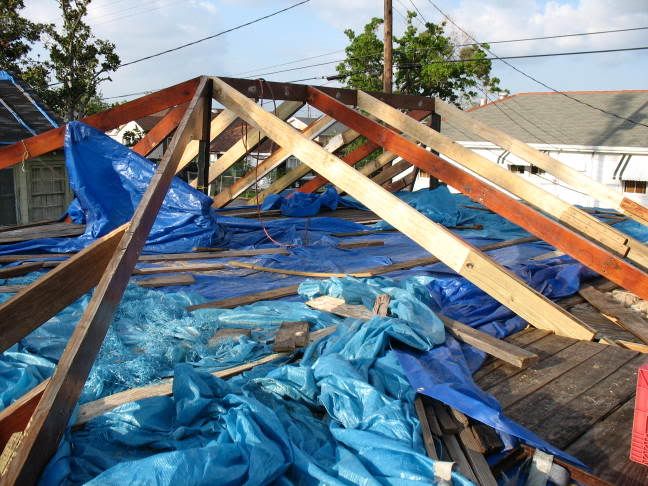 The long rafter in the left-hand corner is the one I put on yesterday and I have attached two of the shortest rafters to it today. I used up the last four long pieces of lumber to make the four rafters extending to the right and need to attach three more tomorrow plus, probably, the fourth corner rafter top right.
***
Here is another shot from the back so you can see how the peak will look: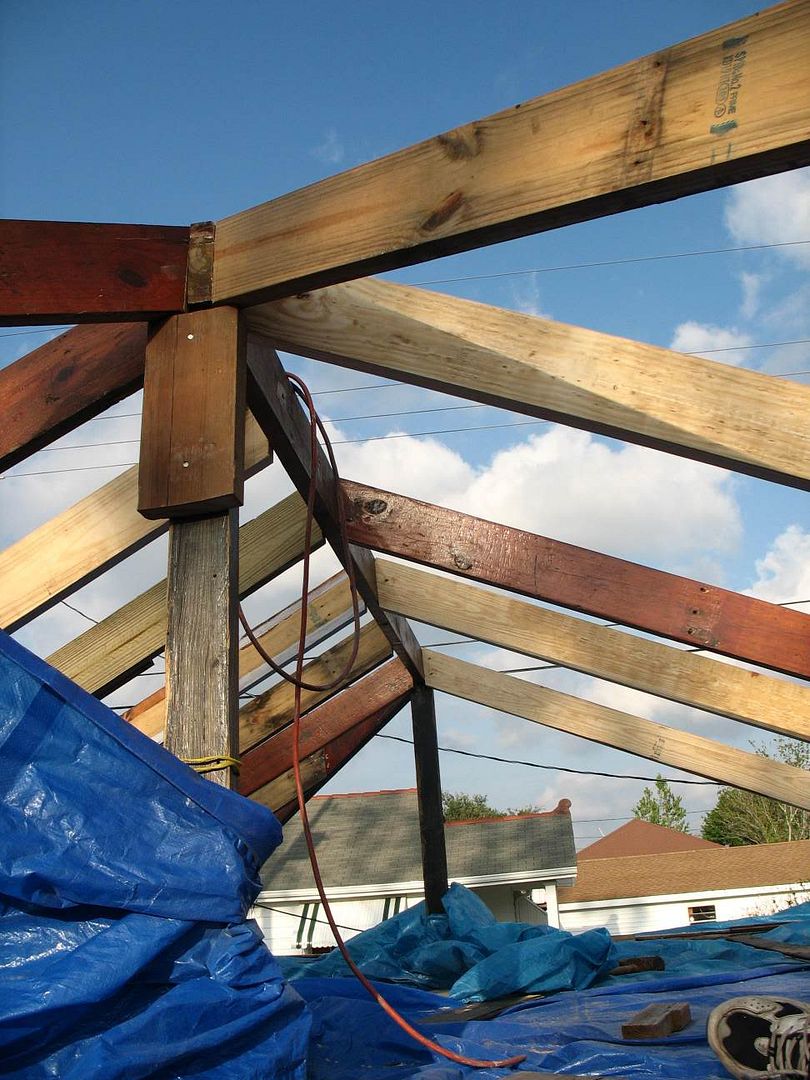 I have now done about 40% of the rafters although I plan on reinforcing them in numerous areas, where they attach to the upper plates, as well as on the inside where I will fit additional studs to make it even stronger. I am also using 16 penny nails which most builders don't use anymore, so it will be exceedingly strong. I'm also using about twice as many as a builder would use. It takes a little longer and costs a little more but ain't nothing going to move it. It's solid now, even without the reinforcement, but I'm determined to make it hurricane-proof.
Oh, and here's a little shot of me brooding with suspenders (actually one of those back support harnesses). It's kind of hard to see so I'll have to do better some other time. How d'ya like it Kelly? Does it work? **LOL**
***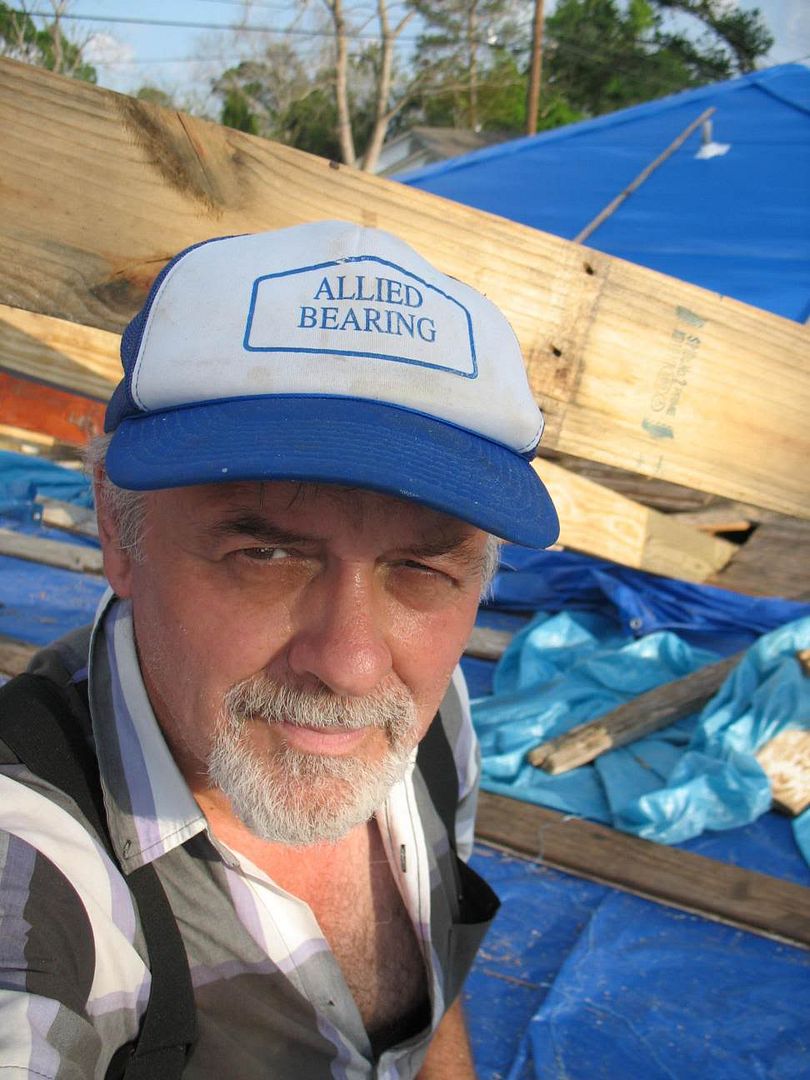 Have a fun night, everyone! Hee hee heee! I am such an idiot!
Current Mood:

exhausted

Current Music:

Jamaica Farewell --- Harry Belafonte