***
WHEN I WAS A KID THAT OFTEN MEANT HOT FRENCH BREAD WITH BUTTER
AND SOME GOOD OLD LOUISIANA CANE SYRUP
So … while being a little under the weather and spending the day watching football, I made some yeast dough and fashioned a loaf of French bread (French bread has no milk in it and is usually a bit crusty) and baked a loaf for tonight.
It came out a bit smoother than I like (I should have left it rise once more for a few more hours) but it was still good hot out of the oven with hot cocoa.
French Bread and Butter on a Cold Night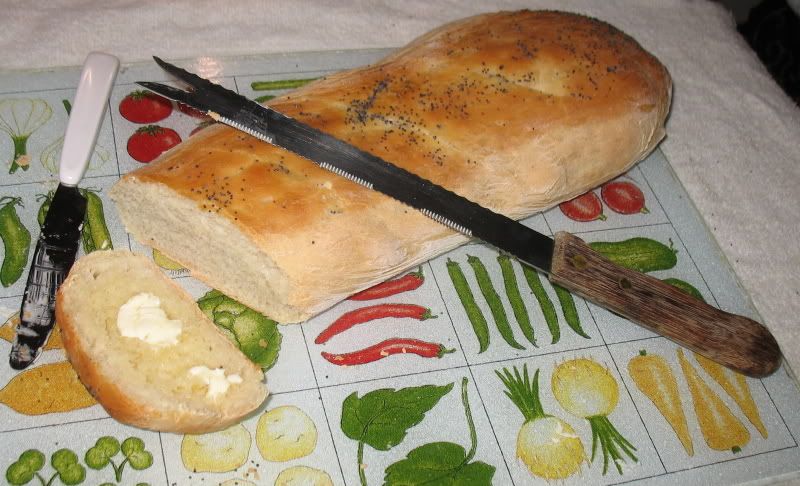 When I was little, the youngest usually got to eat the ends of the loaf filled with butter and syrup. It was almost like a little cup and we called it the "nose" and usually begged to have it even when we were older.
It's going to make some good French Toast or
pan perdu
(French for "lost bread") in a couple of days … if there's any left.
Current Mood:

hungry
Tags:
Latest Month
August 2014
S
M
T
W
T
F
S
1
2
3
4
5
6
7
8
9
10
11
12
13
14
15
16
17
18
19
20
21
22
23
24
25
26
27
28
29
30
31