***
SHE GETS WILDER, SWEETER, FUNNIER AND PRETTIER EVERY YEAR … DON'T KNOW HOW MUCH MORE I CAN STAND BUT I'M SO GLAD SHE'S MY FRIEND
Here's to
macabredelight
(Eileen).
I hope she has a wonderful birthday and I only wish I could be there to help her celebrate. But then EVERYONE would be there if they could.
Eileen's got just about anything a normal human being could want already, but hopefully this little testimonial will bring her a little extra happiness and a smile or two ... on top of all the goodies I know she'll get.
As you can see, even our old friend the
Creature from the Black Lagoon
couldn't resist returning to Florida to wish her many happy returns.
Of Course The Gill Man Can't Resist the Lovely Eileen Either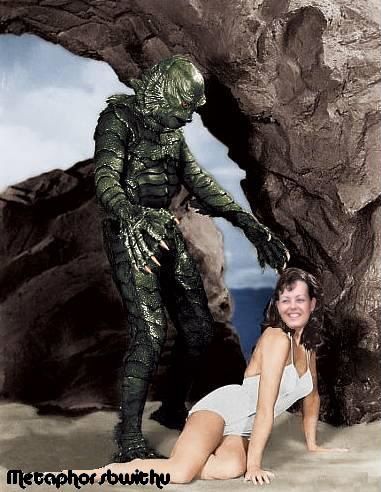 Give us a hug, sweetie!
And so we all say:
HAPPY BIRTHDAY EILEEN!


From Creatures Great and Small!

And you don't have to hold your breath.

Now, make a wish! ;-)
Current Mood:

grateful
Tags:
Latest Month
August 2014
S
M
T
W
T
F
S
1
2
3
4
5
6
7
8
9
10
11
12
13
14
15
16
17
18
19
20
21
22
23
24
25
26
27
28
29
30
31