***
BUT HAS THERE EVER BEEN A MORE DISGRACEFUL AND INSULTING PERFORMANCE
THAN THE ONE GIVEN BY VICE PRESIDENT JOE BIDEN LAST NIGHT
As illuminating as the debate between Romney and Obama was last week this one was just painful to watch with Biden's over-the-top, grinning, laughing, sneering, interrupting (82 times in 90 minutes) spectacle.
I kept switching from TV to radio because the image of the vice president side-by-side with the measured, informed, and serious arguments of Paul Ryan was so hard on my stomach (I had Mexican food earlier).
Then it hit me and I remembered the movie from my childhood ... Mr. Sardonicus:
Joe Biden Morphs into Mr. Sardonicus!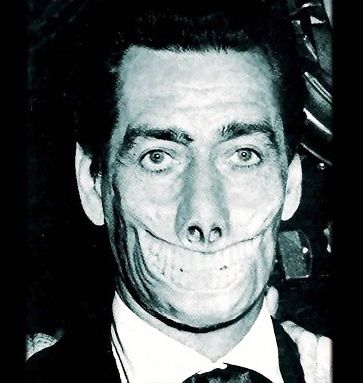 Well ... I'm I right or what?
No wonder I kept getting creeped out.
You can follow my
Twitter
comments here:
https://twitter.com/metaphorsbwithu
Remember:
When you argue with idiots they drag you down to their level and then beat you with experience.
-
Mark Twain
Biden did one thing ... he fired up his unhinged but depressed based ... but in the process fired up his opponents too. And Martha Raddatz is being praised for her moderating performance but she has been fired up Romney/Ryan supporters by her obvious attempts to join Biden in the debate by constantly interrupting Ryan as well and sometimes ganging up WITH Biden - speaking over Ryan as he answered he questions ... all of which failed to ruffle the young and inexperienced Ryan who maintained his cool and kicked back at both of them.
God we have to send these people packing ASAP before they damage this great country beyond repair ... and then we have to keep watching the establishment type RINOs who'll want to continue business as usual in the halls of the political elite.
Not on OUR watch.
Current Mood:

cranky