***
SIPPING A COLD ONE WHILE LOOKING FOR BETTER DAYS
I usually work up there until I don't have any more light to work. I've asked a few people to join me up on my roof for the view and a little company, but everyone's too busy or not very interested. Tonight I had a Michelob with one of my ghost friends. It was very peaceful and I enjoyed it very much. This is what we saw: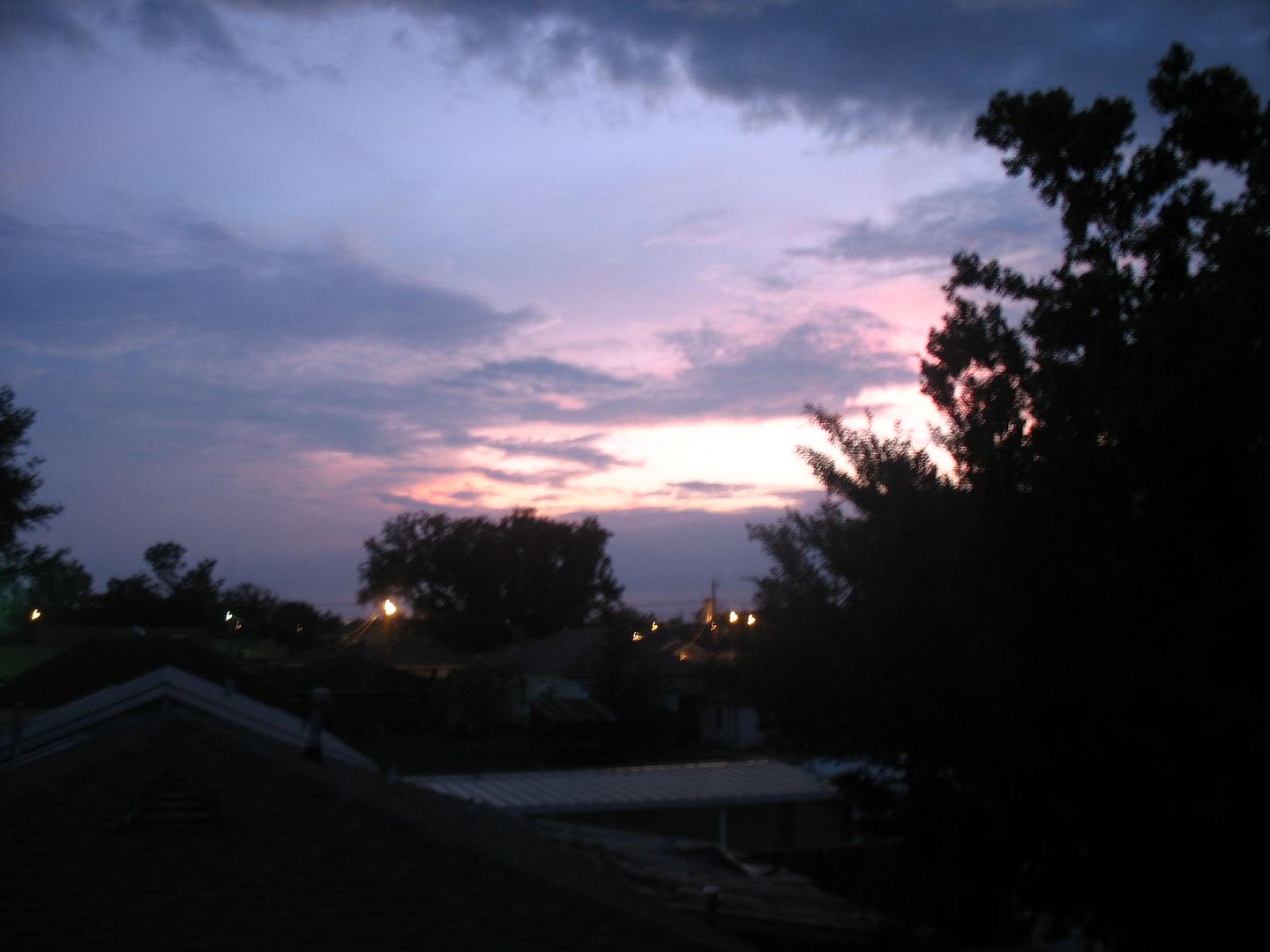 I've been a little melancholy because I took a couple of slaps today and I haven't been in a very good mood. I usually laugh off stuff like that, but sometimes it gets old. I may be very very bad on my journal tomorrow as a consequence, unless I have a very good night sleepwise or have a very pleasant dream. We'll see. Right now, I am feeling a little more mellow because I felt my friend strongly tonight. The beer relaxed me a bit too since I rarely drink. I don't know about tomorrow though. Every day is a little different, you know?
Now, come on, baby
Don't be shy
'cause love was meant for you and I
Wind, rain, sleet or snow
I will be wherever you go
You leave me ... Breathless

Current Mood:

numb

Current Music:

Breathless - Jerry Lee Lewis
Latest Month
August 2014
S
M
T
W
T
F
S
1
2
3
4
5
6
7
8
9
10
11
12
13
14
15
16
17
18
19
20
21
22
23
24
25
26
27
28
29
30
31