***
TO
theresaboo ONE OF THE PRETTIEST ALMOST REDHEADS IN FLORIDA

"BEST WISHES THERESA - YOU'VE STILL GOT IT, BABE! AND WILL FOR A LONG TIME"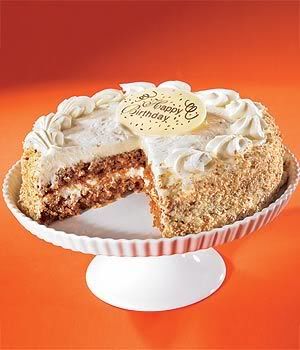 "Carrot-top" Birthday Cake
I met Theresa in passing having noticed she was a Tori Amos fan and have always been happy I said hi. I later saw her post a picture and thought she was a redhead, which didn't hurt, but discovered she wasn't really one (at least not all the time). ;) That's okay. She has the soul of a redhead, although she is certainly her own unique self, kind-hearted, sensitive, and flaky enough for my tastes (in a good way, of course).
So here's to you T-Boo. I hope you get pampered, wined, and dined on your special day today. Thanks for being my friend.
(((((T-BOO))))
She knows what's goin on
Seems we got a cheaper feel now
All the sweetcaze are gone
Gone to the other side
With my encyclopedia
They musta paid her a nice price
She's putting on her string bean love
This is not really happening
You bet your life it is
:)
Current Music:

Cornflake Girl - Tori Amos
Latest Month
August 2014
S
M
T
W
T
F
S
1
2
3
4
5
6
7
8
9
10
11
12
13
14
15
16
17
18
19
20
21
22
23
24
25
26
27
28
29
30
31