***
THIS MAY BE MY LAST POST FOR A WHILE
This burden's been just a little too heavy for me to carry by myself for too long without my paying a heavy price. I'm very down physically and mentally, don't think I'm being very productive, and don't feel I'm particularly useful to anyone in my present condition. I'm a little overwhelmed, I guess, and am just not very much fun. I'm planning on taking a short or long (I don't know) sabbatical to get myself out of this funk. Rest and peace of mind have been impossible to come by lately, and what little I have gotten hasn't helped very much.
I did manage to make a nice discovery after hearing about the UFO around the Atlantis Space Shuttle today. I turned my modest 3" reflector telescope heavenward, attached my little digital camera to the eyepiece, and got a rather distorted image of this object in question: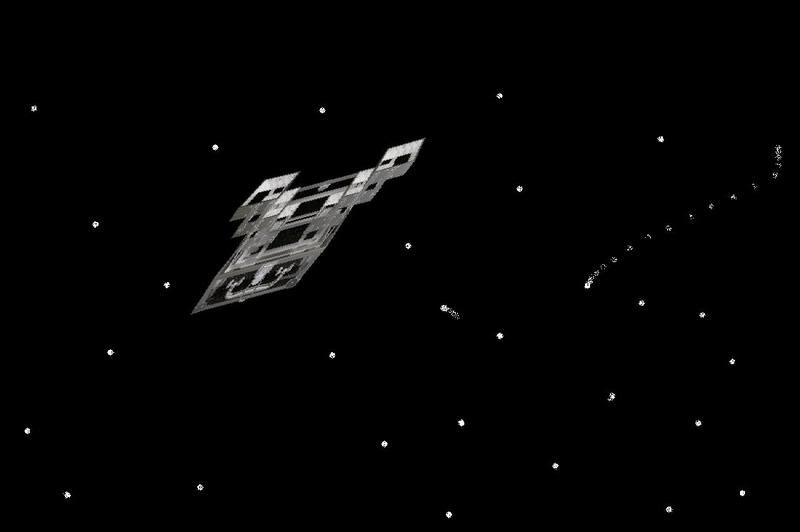 As you can see, although my lens altered the shape somewhat, especially after enlarging the image in my little old primitive paint program, it is definitely man-made. I couldn't figure out what it was and decided to use one of those face-recognition programs and, lo and behold, this is what came up: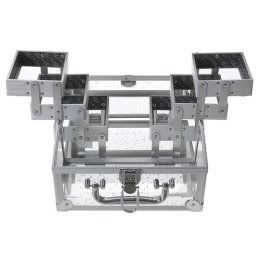 Recognize it? It's a makeup case, a Caboodles Clear/Silver Pro Case with Stars which retails for about $20. I guess this is what happens when you put women into space, but you'd think with all their smarts and training, they could keep track of their stuff.
Problem solved, eh?
Hope everybody continues to be well. See ya later ... whenever I get back. I'll try to check in occasionally if I can get to a computer.
Here in my car
I know I've started to think
About leaving tonight
Although nothing seems right
In cars
:)
Current Music:

Cars - Gary Numan