***
SOMETIMES A POEM SLIPS OUT LIKE A SIGH
My littlest lj friend Ian went to the park with his baby sister yesterday. He took a picture of Hanna with his daddy's camera and said in his journal that, "She is the cutest of them all."
I agree and wrote her a little poem:
***

If people came into the world
Full-sized and complete
I think
We'd have to have invented
Baby dolls
and baby clothes too
Simply because they're so adorable.
It'd most assuredly seem a shame
That they didn't exist
And I'm sure we'd wonder why
God didn't think of it.

Like it? I hope so. Here's what I fixed for lunch today after my first day back jogging at the track. It's from scratch, of course:

Sausage Pizza with Onions and Green Peppers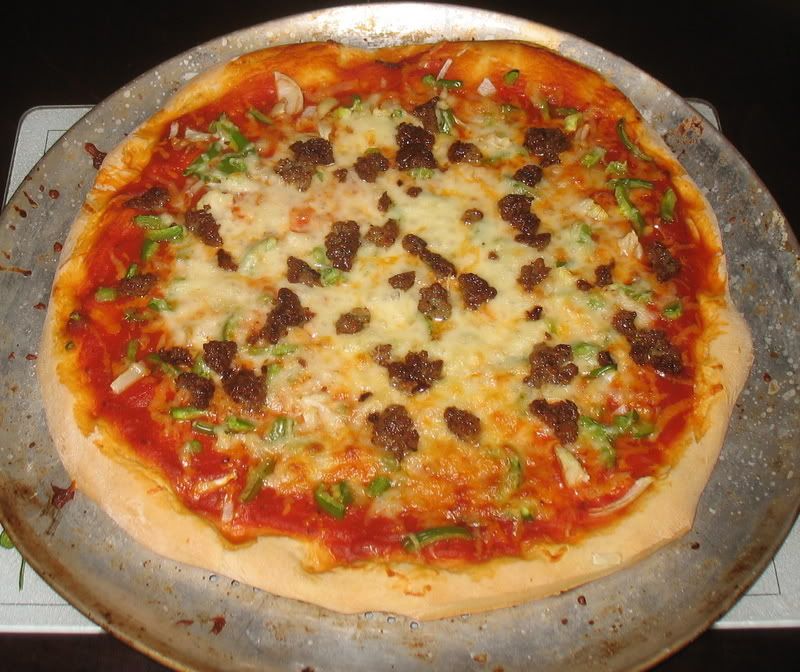 I saved two slices for you too.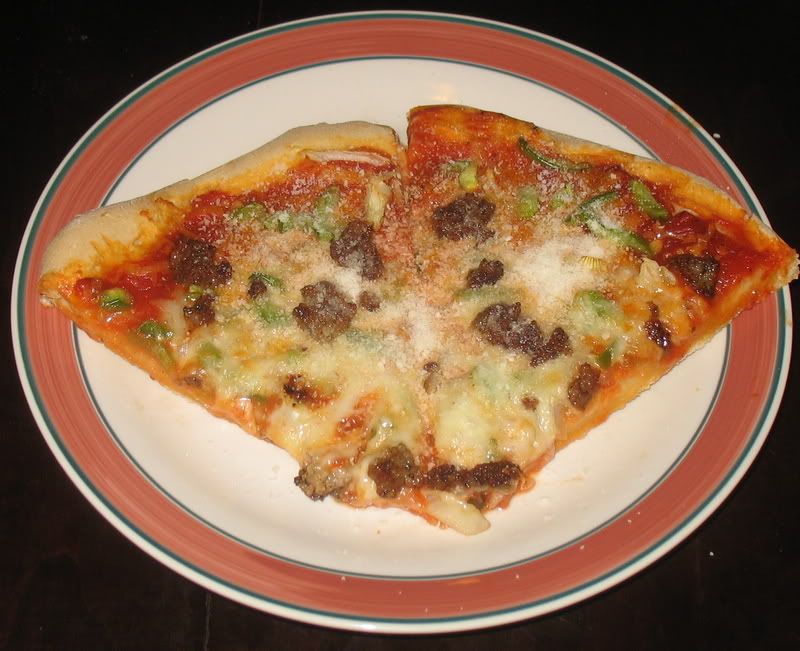 ***
Blonde waitresses take their trays
They spin around and they cross the floor
They've got the moves (oh whey oh)
You drop your drink then they bring you more
Current Music:

Walk Like An Egyptian - The Bangles
Latest Month
August 2014
S
M
T
W
T
F
S
1
2
3
4
5
6
7
8
9
10
11
12
13
14
15
16
17
18
19
20
21
22
23
24
25
26
27
28
29
30
31