***
SOME THINGS ARE HARD TO GET OUT OF YOUR MIND
It was a year ago today I posted my memorable
Chien Chaud
post, a bit of fluff that culminated a day later into making friends with someone I'd had fun matching wits with for almost a month.
It began on Jeff's
el_jefe59
journal on January 17 with our infamous Lego Jeff/Pun War exchange, three kindred spirits having fun and doing not much else for two days (off and on). That was eventually followed by some
naughtiness
involving Tom Jones, ladies unmentionables, and other silliness, then the I Love Lucy Chronicles. There followed my raising someone's ire by saying, "Say Goodnight Chrissie", a few Marquis de Sade comments and my quoting from
Baby's in Black
(when I found out my friend-to-be loved the Beatles as much as I) and finally my "Hot Dog" post on February 18 where, a day later, I gladly accepted a most decent proposal. I'm still happy I did … in spite of all the blood, tears, and heartache that have passed.
So, Ms. X, knowing your love of certain things sweet, I baked you a little something in celebration:
Lemon Ice Box Pie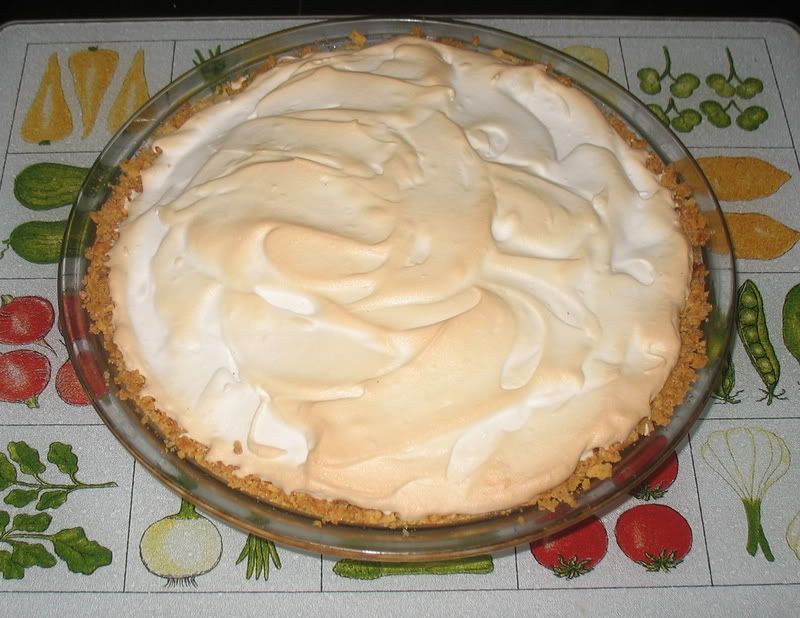 Here's Your Piece
I'm a day early, but I was afraid you might be too busy in your new position to check tomorrow. I hope you enjoy it. It was the least I could do. And if you ever decide to drop me from you f-list, I'll certainly understand. But thanks for being there ... and no comments are necessary. I know how you are. ;-)
***
Oh how long will it take
Till she sees the mistake she has made,
Oh dear what can I do,
Baby's in black and I'm feeling blue,
Tell me oh what can I do.
Current Mood:

cheerful

Current Music:

Baby's in Black - The Beatles